The name of Coolpad Note 3 Lite is clear that it
Coolpad Note 3
Is the light version of KK which was launched in October last year. It was the first smartphone equipped with a fingerprint sensor with a range of Rs 10,000. Today, this company is making this feature a part of even more cheap handsets.
(Read: Coolpad Note 4 Lite vs Coolpad Note 3)
At first glance Coolpad Note 3 Lite Impressed us, but after using it for a while our thoughts changed. Will Coolpad succeed in making entry-level Android market through this handset? Let's know.
Look and design
The Coolpadon Note 3 Lite has all the qualities of a budget phone, but due to a good choice of design, it manages to make a distinct identity. Gold trim, camera lens and fingerprint sensor on the edge make the phone attractive. The plastic quality and handset finish is quite good. The phone feels strong and durable as well.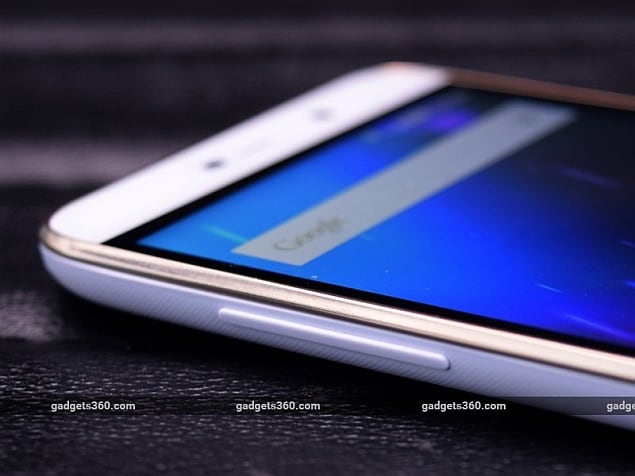 The next part has a 5-inch HD IPS display with scratch protection. There is a black border on the edges of the screen, it does not freeze with this slim phone. The capacitive buttons provided for navigation work well, but are not backlit. Above the display is a 5-megapixel front camera and a notification LED.
The power and volume buttons are placed on either side of the phone and there is no problem in using them with one hand. The design of the rear cover is gripping and it is also possible to remove it. There is also a 13-megapixel front camera with LED flash and fingerprint sensor. The speaker is at the bottom of the rear panel. The company's logo is present above it. If you do not like white plastic, then black is also an option for you.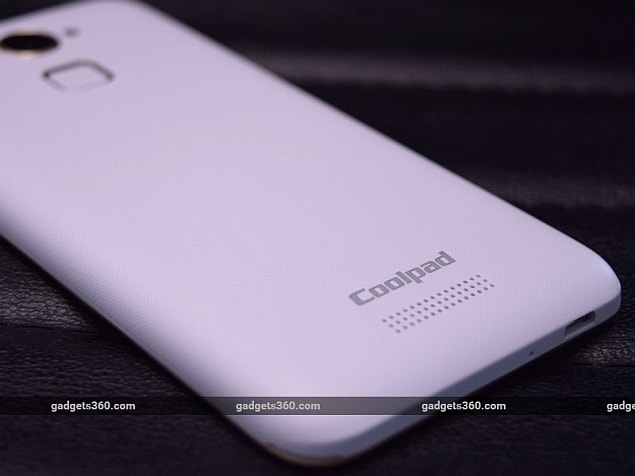 Like its senior version, the Note 3 Lite is a smartphone with good build quality. Its front panel is not the most attractive, it looks much better than the rear.
Specification and software
When the device is of the budget segment, the specifications will also be of the budget segment. But Coolpad has tried to do better in this department. It uses a quad-core MediaTek MT 6735 chipset. It is also the cheapest phone equipped with 3 GB RAM and 16 GB storage. You can also increase the storage with the help of microSD card up to 32 GB. The phone has two microsim slots and both support 4G LTE.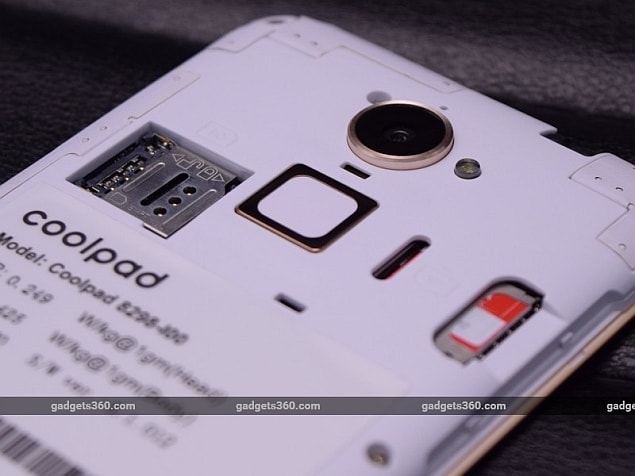 The phone runs on Android 5.1 Lollipop, on which CoolUI 6.0 skin has been used. We wrote about this interface in detail in the Coolpad Note 3 review. You will find one layer UI by default and if you want you can also get a two layer setup.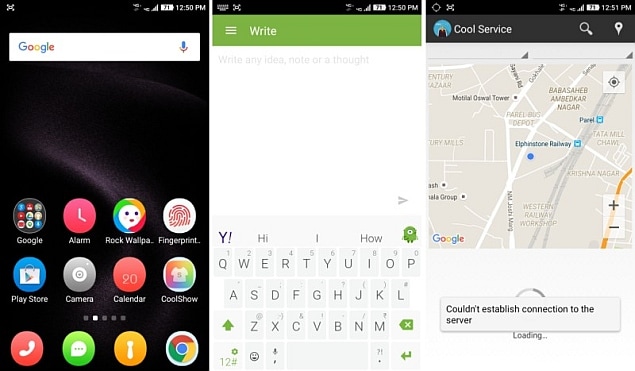 You will find company apps like Cool Service, Cool Store and Explore. With FP lock, you can lock any of your apps with fingerprint. And you will be able to use them only. You can change the wallpaper with Rock Wallpaper.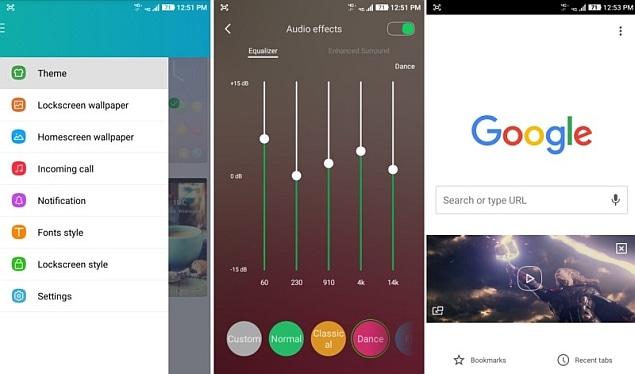 The interface works without any problems, but does not appear to be skin polished. For example, you don't get many theme options. Custom icons in every theme will sometimes put you in a dilemma. It also has many third-party apps that can be removed if needed.
Performance
The viewing angle of the HD display is good and there is no problem in reading it in sunlight. It would have been better if the brightness was slightly higher for outdoor use. The touchscreen gives good response but easily gets stained with fingerprints. Call quality is good and we did not face any problem even in 4G network.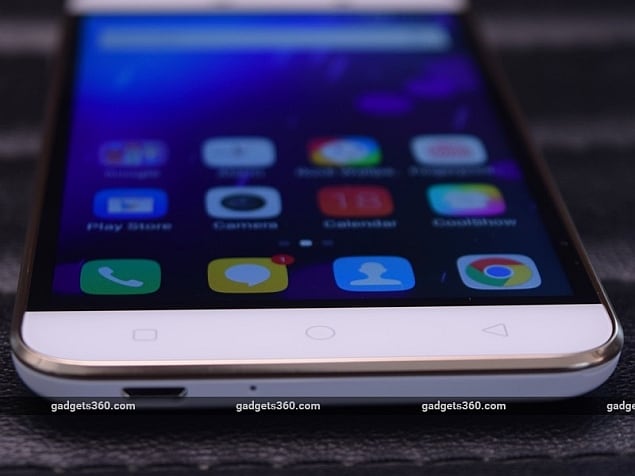 The fingerprint sensor is very accurate and on most occasions works only once. You will be able to unlock the handset by placing your finger in any angle. Up to five fingerprint scanners can be stored in the handset. And you can also decide which fingerprint is allowed to open the app, call and take photos.
The Note 3 Lite gave decent results in the benchmark test. You will be able to play games like Ski Safari 2 easily on it. The phone also did not have trouble running games like Dead Trigger 2. We did not have much problem in multitasking. 1.8 GB RAM is available at all times.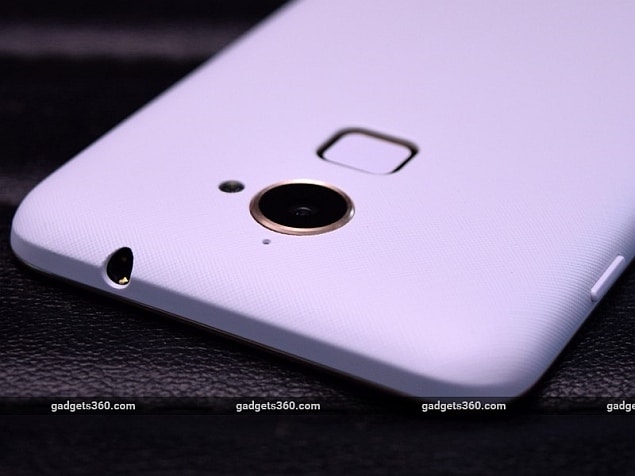 The default music player is well designed. Many useful features are also provided in the video player. You can edit the video. Can take screengrab. The sound of the alert from the rear speaker is fine but it is not for multimedia.
The good thing is that Coolpad has not changed the camera setup for the light version. The 13-megapixel rear camera captures landscapes and macros with detail in natural light. However, we realized that the closeup shot lacked sharpness. Noise was more in pictures taken in indoor and low light. Panoramas are easily stitched and their quality is also good.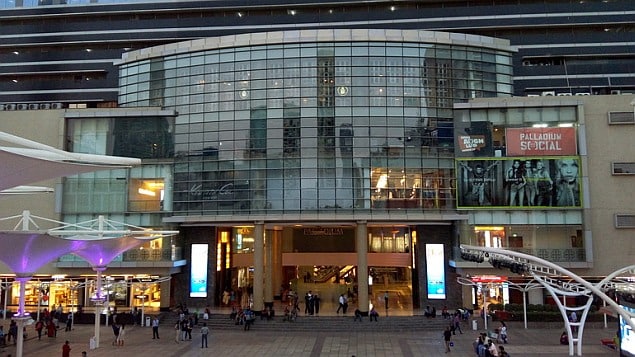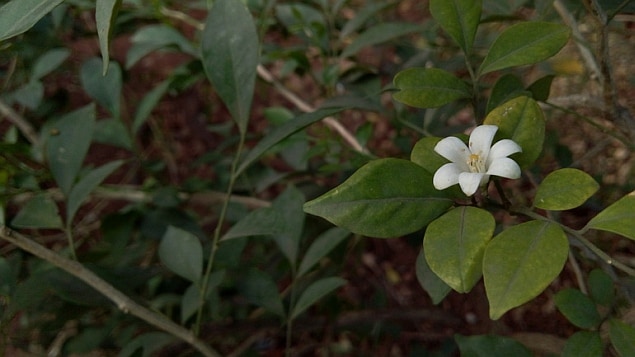 You will be able to record videos of 1080 pixels and their quality is fine. The camera software is not very good and there is not even an option to change it. However, its interface is simple and easy to use. The 5 megapixel front camera is effective in taking selfies, but only in daylight.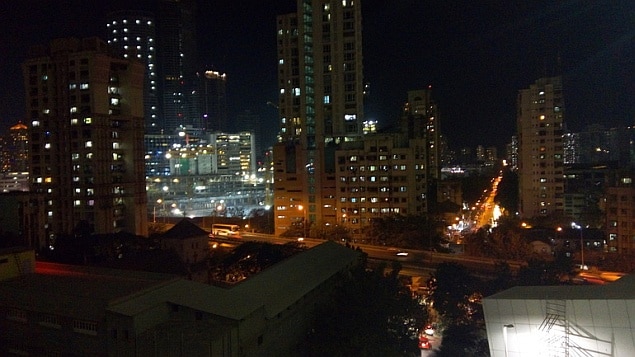 The 2500 mAh battery lasted 9 hours 11 minutes in our video loop test. The battery lasted easily for a day in common use on 4G networks.
Our decision
The Coolpad Note 3 Lite, available for Rs 6999, is a great package on paper. There is not much agreement in this version as compared to the original version. This is the only phone in this price range that comes with fingerprint sensor, 3 GB RAM and 16 GB of storage. This was to happen later and Coolpad won over it. The display of this phone is also good. The fingerprint sensor works faster. The battery life of this phone with a strong build is also a compliment-a-compliment.
However, despite all this, it is not the best handset in its segment. Great specifications do not give the expected performance in common use. There is scope to work on the camera, design and CoolUI skin. In this range, phones of Oppo and Gionee come with better finishes. In such a situation, you have to decide which features and specifications you need more. <! -
->
Source link
Total Page Visits: 101 - Today Page Visits: 1